The Challenge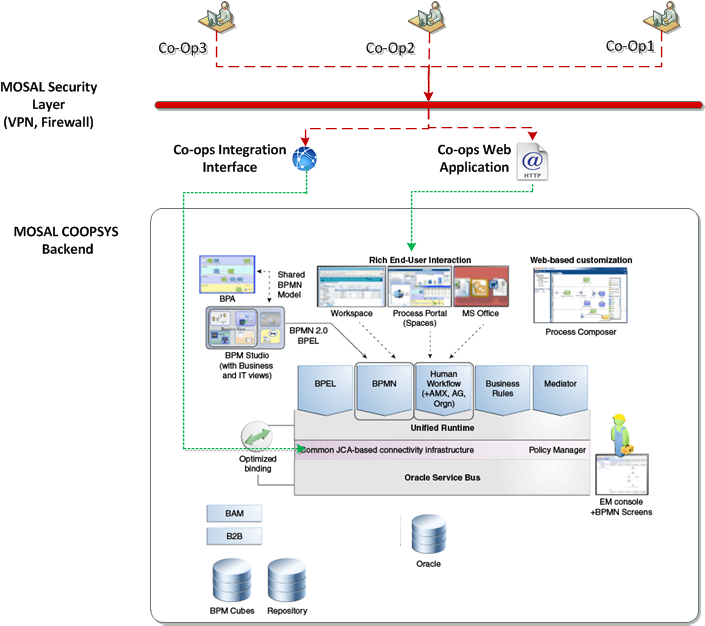 Public Authroity for Manpower Affairs (PAMP) had an automation system serving the needs of PAMP's day-to-day operation. The system was built over a decade ago using Oracle Forms and Reports and lacks flexibility to define new processes and modify existing processes without going into long development cycle.
PAMP target is to automate the process within PAMP and between PAMP and external entities enabling better control and management to PAMP operation and performance.
To achieve the above goal, the existing system must be migrated on an international standards basis via the utilization of the latest technologies of Processes Automation solutions; taking in consideration the future roadmap of these technologies as well as the potential new processes to come within PAMP operation.
The Solution
Microsystems LLC (MSC) implemented Oracle BPM Suite the best-in-class Enterprise Business Process Management solution including Business Processes Automation and Case Management System.
Oracle Business Process Management Suite simplifies achieving process management success by delivering a complete solution for all types of MOSAL needs i.e. Business process platform, BPM suite and Case management. With a unified process foundation, user-centric design, and social BPM interaction.
The Oracle BPM Business Service Layers host services that implement application logic from discrete business activities to complete business processes. In summary, this layer deals with concerns associated with process automation and business logic development. This layer also addresses business level visibility issues by integrating with business events for event driven SOA.
The Results
A state of the art technology solution that enables PAMP users easily to create business processes, edit business rules and customize tasks. It supports also flexible, unstructured processes. It adds dynamic tasks and supports approval routing using declarative patterns and rules-driven flow determination.